Alliance of Australian Muslims
The Alliance of Australian Muslims (AAM) is a representative body and platform for discussion and collaboration of Australian Muslims which is comprised of over 200 grassroots mainstream Muslim organisations across Australia.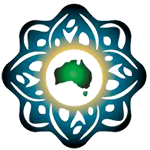 Working with all Australian stakeholders, both Government and Non-Government organisations to address key challenges facing Australian Muslims and the wider Australian society as well as to convey a positive and accurate representation of Islam and Muslims.
Abu Musa reported: The Messenger of Allah, SAW said,
"Verily, the believers are like a structure, each part strengthening the other,"
and the Prophet clasped his fingers together. – Al Bukhari
Sign-up to to get our Newsletter
The Alliance Of Australian Muslim (AAM) aims to be a leading collaborative platform enhancing and advancing a faithful productive Australian Muslim Community.